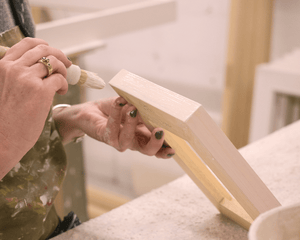 40 Years Experience
One of the UK's leading producers of high-quality, hand-finished frames, Patrick Ireland Bespoke Frames and Mirrors is a family-run business based in East Sussex and until recently, was still helmed by its eponymous founder, Patrick. His career in picture framing spanned more than 40 years and has taken him to every corner of the world. The company is now run by his daughter, Abbie.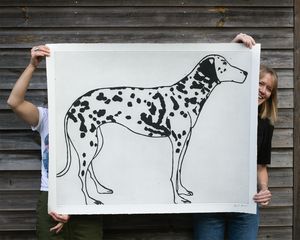 Careers
We're always on the lookout for new talent to join our ever-growing team.
To register freelance interest or to apply for a permanent vacancy, please email careers@patrickirelandframes.com sharing a copy of your CV.  
We look forward to hearing from you!
A Personal And Flexible Framing Experience
Working with both private customers and trade partners, we are happy to help with any framing project – no matter how small – and can answer any questions you might have along the way.
A Brief History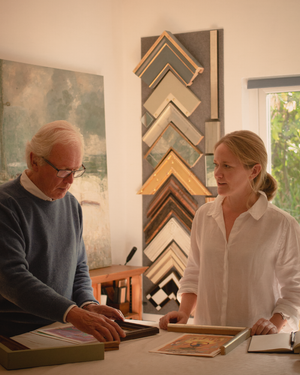 Today
A New Era
Patrick has stepped down from the day-to-day running of the business, which he has left to his daughter, Abbie. She is committed to continuing his legacy, having grown up in the framing world and learnt first-hand from her father's experiences and career. After spending 40 years building the business, Patrick remains an integral part of the company and continues to work in the background.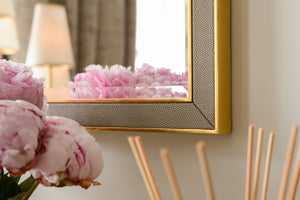 2010s
A Reputation Consolidated
Patrick Ireland Frames has become a byword for exquisitely hand-crafted frames and mirrors, and the company is known for its ability to react rapidly to changing trends and fashions. Over the past decade, Patrick and the team have focused on developing their own techniques and capabilities, making the bespoke framing process as easy as possible to allow clients to concentrate on the bigger picture.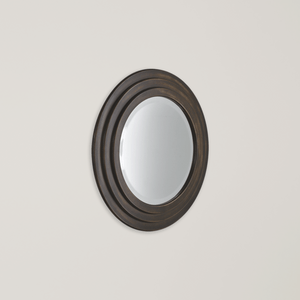 2007
Mirrors
Until now, Patrick had only been framing artwork, but a request from a designer to frame mirrors opened up a new world to his company. Soon he was producing framed mirrors – in timber and metal, and in almost any shape you can imagine – for designers across London.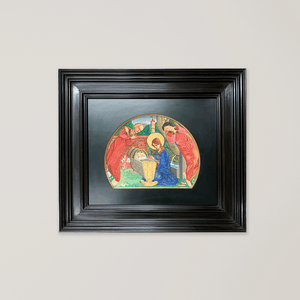 2000s
Small Scale, Bespoke and Quality
Patrick's decision to focus on design, innovation, flexibility and reliability gradually raised his profile in London, most notably with interior designers. As his reputation grew, so did the quality and variety of his frames.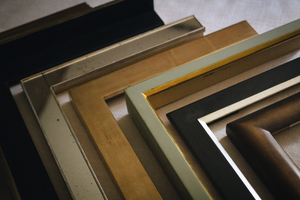 1990s and 2000s
South Africa and Atlanta, Georgia
Throughout the '90s and early '00s, Patrick's frames were being made in South Africa and then later produced in the UK and exported to Atlanta, Georgia. Both ventures taught him a huge amount, but he concluded that it wasn't possible to produce high-quality frames in large quantities for ridiculously low prices. He decided he needed a change of direction.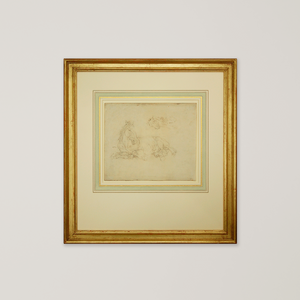 1998
High Point Fair, North Carolina
One of Patrick's clients took his mounts and frames to the High Point Furniture and Decorative Fair in the US, where they were a huge success. Shortly after that, Patrick found himself moving premises and employing 18 people to keep up with the demand.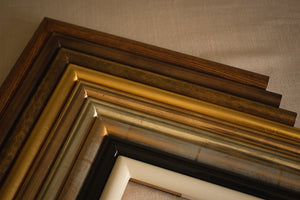 1986
HAND FINISHED PICTURE FRAMES
Marking the end of his work with pre-finished mouldings, Patrick travelled to Florence and Certaldo, the epicentre of the framing world, to learn centuries-old techniques in finishing. Over a period of a few years, he learnt how to work with gesso, and the art of gilding, marbling, and dragging. He was soon producing the kind of beautiful, hand-finished frames his company still makes today.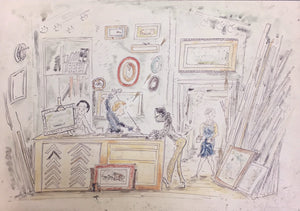 1976
THE FIRST FRAMES
Patrick moved to East Sussex with his wife and began framing his own art collection. Before long, friends were asking him to frame theirs, and the seed was sown for his future in the framing world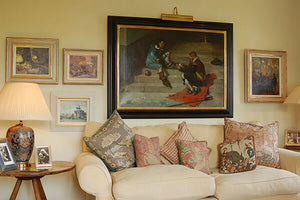 1972
ART COLLECTION
A visit to the Turner Exhibition at the Royal Academy of Arts piqued Patrick's interest in art and he began his own collection