Privacy and Cookies
Introduction
This website privacy policy describes how Patrick Ireland Frames protects, stores and makes use of the personal data and information you give us when you use our websites (www.patrickirelandframes.com and www.pimirrors.com) or contact us directly.
If you are asked to provide information when contacting us, it will only be used in the ways described in this privacy policy.
Patrick Ireland Frames changes this policy from time to time so please check the page for any updates. The latest version is published on this page, and this was updated on the 1st May 2018.
If you have any questions about this policy, please email pi@piframes.com or write to: Patrick Ireland Frames, The Old Stables, Grove Hill, Hellingly, East Sussex, BN27 4HG.
When do we collect your personal data?
When you visit any of our websites and make an online purchase

When you purchase a product or service in our showroom or by phone

When you engage with us on social media

When you contact us by any means with queries, complaints etc.

When you enter prize draws or competitions.

When you book any kind of appointment with us or request for us to visit you, for example, to hang a frame or measure and quote for a job.

When you choose to complete any surveys we send you.

When you review our products and services.
What sort of personal data may we collect?
When completing our online contact form, we require your name and email address in order to respond to your enquiry.

If you make an order online or over the phone we require further information, for example, a physical address so that we can deliver your order, and a contact telephone number in case we need to contact you about your order. 

Details of your shopping preferences.

We may collect details of your visits to our websites to help us develop our website and our products to improve your shopping experience with us.

Information gathered by the use of cookies in your web browser.

Personal details which helps us to recommend items of interest. For example, we might ask you for your date of birth so that we can tailor special offers for you.  It is, however, your choice as to whether you share such information with us.  This is not a required field.

Payment card information.

Your comments and product reviews.

To deliver the best possible web experience, we may collect technical information about IP address, the web pages viewed during your visit, and any search terms you entered.

Your social media username, if you interact with us through those channels, to help us respond to your comments, questions or feedback.
How and why do we use your personal data?
 Collecting data helps us understand your needs and provide you with a better service.  From time to time we may send promotional emails about new products, special offers, competitions or other information you may find interesting.  You, as the customer, has to consent to this, so if you don't agree to this, we will not send you such emails.

Bear in mind that if you choose not to share your personal data or refuse certain contact permissions, we may not be able to provide you with some services you have asked for. 

We need your data to process any orders that you make both online or direct with us.  If we don't collect your personal data during check out, then we won't be able to process your order and comply with our legal obligations.  This includes processing payments.

We may need to pass your details on to a third-party courier company to deliver your items.  We may keep your details for a period after you're your order has been made to fulfill any contractual obligations, such as refunds.

To respond to your queries and feedback.  We often keep a record of your communication with us on the basis of our contractual obligations to you, and our legitimate interest in providing you with the best service.  It can help us to improve our service based on your experience.

To send you communications required by law which do not include any promotional material, such as updated to our Privacy Policy.  These emails do not require prior consent when sent by email.  If we do not use your personal data for these purposes, we would be unable to comply with our legal obligations.

To administer any of our competitions which you enter, based on your consent given at the time of entering.

To comply with our contractual or legal obligations to share data with law enforcement.

To send you survey and feedback requests to help improve our products and services. These messages will not include any promotional content and do not require prior consent when sent by email. We have a legitimate interest to do so as this helps make our products or services more relevant to you.   If you would prefer not to receive these requests from us, please email us at pi@piframes.com
How we protect your personal data
We know how much data security matters to all our customers. With this in mind we will treat your data with the utmost care and take all appropriate steps to protect it.
Who we share your personal data with
We sometimes share your personal data with trusted third parties.  For example, delivery couriers, for fraud management, to handle complaints, to help us personalise our offers to you and so on.

When sharing data with third parties we will only provide the information they need to perform their specific services.  They may only use your data for the exact reason we specified in our contract with them.

For prevent and manage fraudulent activities, we may share information about fraudulent or potentially fraudulent activity on our website. This may include sharing data with law enforcement bodies.

We may also be required to disclose your personal data to the police or other enforcement, regulatory or Government body, in your country of origin or elsewhere, upon a valid request to do so. These requests are assessed on a case-by-case basis and take the privacy of our customers into consideration.
What are your rights?
You have the right to request:
Access to the personal data we hold about you.

The correction of your personal data when incorrect, out of date or incomplete.

That we stop using your personal data for direct marketing.

That we stop any consent-based processing of your personal data after you withdraw that consent.
You can contact us at any time to exercise the above rights by writing to us at Patrick Ireland Frames, The Old Stables, Grove Hill, Hellingly, East Sussex, BN27 4HG.  You can also email pi@piframes.com
To protect the confidentiality of your information, we will ask you to verify your identity before proceeding with any request you make under this Privacy Notice.  If you have authorised a third party to submit a request on your behalf, we will ask them to prove they have your permission to make these changes.
Controlling how we use information about you
You may choose to restrict the collection or use of personal information in the following way:
Whenever you are complete or are asked to complete a form on our website, look for the box that you can tick to indicate that you are happy for information to be used by us for direct marketing purposes.

If you have previously agreed to us using your personal data for direct marketing purposes, you may change your mind at any time by writing to us or emailing us.  Please note that you may continue to receive communications for a short period after changing your preferences while our systems are fully updated.
This Cookie Policy was last updated on 10th August 2021 and applies to citizens and legal permanent residents of the United Kingdom.
1. Introduction
Our website, https://www.patrickirelandframes.com (hereinafter: "the website") uses cookies and other related technologies (for convenience all technologies are referred to as "cookies"). Cookies are also placed by third parties we have engaged. In the document below we inform you about the use of cookies on our website.
2. What are cookies?
A cookie is a small simple file that is sent along with pages of this website and stored by your browser on the hard drive of your computer or another device. The information stored therein may be returned to our servers or to the servers of the relevant third parties during a subsequent visit.
3. What are scripts?
A script is a piece of program code that is used to make our website function properly and interactively. This code is executed on our server or on your device.
4. What is a web beacon?
A web beacon (or a pixel tag) is a small, invisible piece of text or image on a website that is used to monitor traffic on a website. In order to do this, various data about you is stored using web beacons.
5. Cookies
5.1 Technical or functional cookies
Some cookies ensure that certain parts of the website work properly and that your user preferences remain known. By placing functional cookies, we make it easier for you to visit our website. This way, you do not need to repeatedly enter the same information when visiting our website and, for example, the items remain in your shopping cart until you have paid. We may place these cookies without your consent.
5.2 Statistics cookies
We use statistics cookies to optimize the website experience for our users. With these statistics cookies we get insights in the usage of our website. We ask your permission to place statistics cookies.
5.3 Marketing/Tracking cookies
Marketing/Tracking cookies are cookies or any other form of local storage, used to create user profiles to display advertising or to track the user on this website or across several websites for similar marketing purposes.
5.4 Social media
On our website, we have included content from Facebook and Instagram to promote web pages (e.g. "like", "pin") or share (e.g. "tweet") on social networks like Facebook and Instagram. This content is embedded with code derived from Facebook and Instagram and places cookies. This content might store and process certain information for personalised advertising.
Please read the privacy statement of these social networks (which can change regularly) to read what they do with your (personal) data which they process using these cookies. The data that is retrieved is anonymised as much as possible. Facebook and Instagram are located in the United States.
6. Placed cookies
7. Consent
When you visit our website for the first time, we will show you a pop-up with an explanation about cookies. As soon as you click on "Save preferences", you consent to us using the categories of cookies and plug-ins you selected in the pop-up, as described in this Cookie Policy. You can disable the use of cookies via your browser, but please note that our website may no longer work properly.
7.1 Manage your consent settings
8. Enabling/disabling and deleting cookies
You can use your internet browser to automatically or manually delete cookies. You can also specify that certain cookies may not be placed. Another option is to change the settings of your internet browser so that you receive a message each time a cookie is placed. For more information about these options, please refer to the instructions in the Help section of your browser.
Please note that our website may not work properly if all cookies are disabled. If you do delete the cookies in your browser, they will be placed again after your consent when you visit our websites again.
9. Your rights with respect to personal data
You have the following rights with respect to your personal data:
You have the right to know why your personal data is needed, what will happen to it, and how long it will be retained for.
Right of access: You have the right to access your personal data that is known to us.
Right to rectification: you have the right to supplement, correct, have deleted or blocked your personal data whenever you wish.
If you give us your consent to process your data, you have the right to revoke that consent and to have your personal data deleted.
Right to transfer your data: you have the right to request all your personal data from the controller and transfer it in its entirety to another controller.
Right to object: you may object to the processing of your data. We comply with this, unless there are justified grounds for processing.
To exercise these rights, please contact us. Please refer to the contact details at the bottom of this Cookie Policy. If you have a complaint about how we handle your data, we would like to hear from you, but you also have the right to submit a complaint to the supervisory authority (the Information Commissioner's Office (ICO)).
10. Contact details
For questions and/or comments about our Cookie Policy and this statement, please contact us by using the following contact details:
Patrick Ireland Frames
The Old Stables, Grove Hill, East Sussex, BN27 4HG
United Kingdom
Website: https://www.patrickirelandframes.com
Email: moc.semarfip@selas
Phone number: +44 1435 813158
This Cookie Policy was synchronised with cookiedatabase.org on 5th January 2021.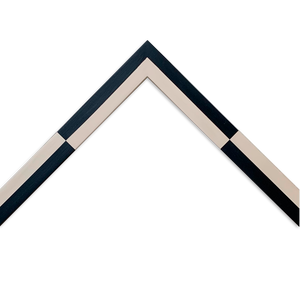 Frame Profiles
We'll help you choose the right frame profile from our extensive collection, which features everything from slim, contemporary frames to more imposing, ornate options.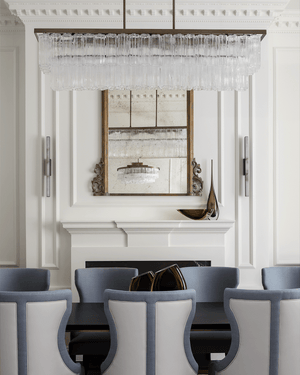 Portfolio
We have the pleasure of working with some of the best names in interiors. Our portfolio showcases a selection of framed art and mirrors we've made for customers over the years.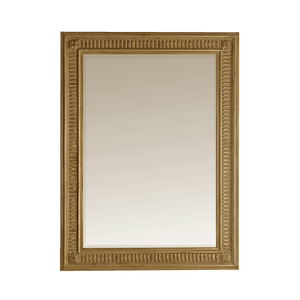 The Sussex Collection
Expertly conceived and hand-crafted by the team in our workshop, our mirrors can be bought as they are, customised, or simply used to inspire.